Our Bottom Line
12/13/2021 (Permalink)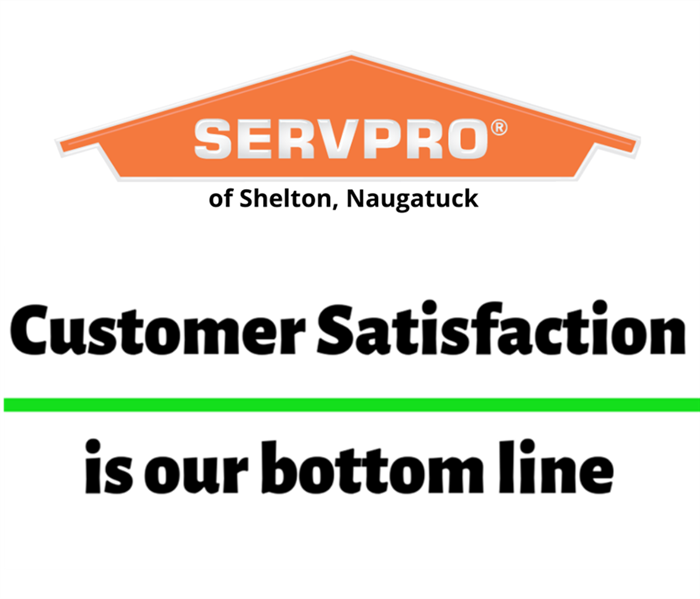 SERVPRO of Shelton, Naugatuck is an independently owned franchise that is operated by Greg Geaski. While we follow the business model and high standards set out by the National SERVPRO Corporation, we run our business as any local business owner would - with a focus on creating an atmosphere of growth, customer satisfaction and building strong community ties.
Our leadership team understands that we must invest in training, equipment and hiring talented employees in order to have a successful business. Our employees are carefully selected to be part of our team. We know that whether it's one of our admins answering the phone or a technician on the crew, the people on our team represent our company and our standards. We understand that when somebody is working in your home, it is important that you feel confident in their knowledge, that they are trustworthy and respectful. Our employees know that if a customer brings a concern to their attention, we want to know about it so we can make sure that their experience is 100% satisfactory.
In our organization, we value a high standard of work. This means that not only do we take advantage of the training programs that the SERVPRO National Corporation provides, we also enroll our team in courses provided by The Institute of Inspection, Cleaning and Restoration Certification (IICRC). We know that it's a simple equation - the more our team is taught, the better work they can do. We keep a full crew staffed throughout the year- not just in the busy winter months - so that we can always respond to the calls we receive quickly and with ample people and equipment. Our warehouse manager, Marc D'Addio, makes certain that all of our equipment is in good working order so that our customers and crew aren't inconvenienced with the hassle and delay of a broken piece of machinery.
As a local business, we care about our community. Our office staff and crew work closely with our customers and build relationships. We know that we might see one of our customers in the grocery store, at a game or at the beach. We want to be able to greet them with a friendly "hi" and know that they are truly happy to have run into us.
Our best advertising comes from satisfied customers who want to recommend SERVPRO of Shelton, Naugatuck to their friends and family when they have a water or fire disaster in their home or business.